As with anyone from an older generation, I just don't get some things about Gen-Z as a whole, e.g. how can they be both the most connected and yet loneliest people to have ever existed?
And speaking to parents, they also scratch their heads about this. The centre of it seems to be the balance between their digital and 'real' lives:
"I know how important being part of a tribe is for teenagers. So yeah. How can I say you can't be on your screen when your mates are all on the screen, when you can't physically see them?"
(Gemma, speaking about her 15 year old son's lockdown experience)
They know that their teenager's world exists within the digital space and yet they're well aware that their real life should be better than their digital one. How do you stop feeling on edge about their social media and screentime habits?
There are pros as well as cons to social media
Social media can have it's benefits - 71% of Gen-Zers feel more confident expressing their views online.
Online is a forum for demonstrating their self-belief, a place where they can naturally express themselves because that's who they are - a 'digital native' generation. However, where social media becomes a devious bastard is when it leads to comparison. This is the root of where it starts to make everyone miserable.
Not just your teenager, this includes you, too.
So I sadly haven't discovered the magic cure for curing social media addiction but as a coach, I'm good at reframing things, and getting people to look at their viewpoint with new eyes.
If we don't try and influence young people to reduce their social media usage, can we nudge them in a different direction with how they spend their time online?
What is the value of being a creator?
Lawrence Yeo, one of my favourite modern philosophers, talks about the release ratio, the balance between what you create and what you consume.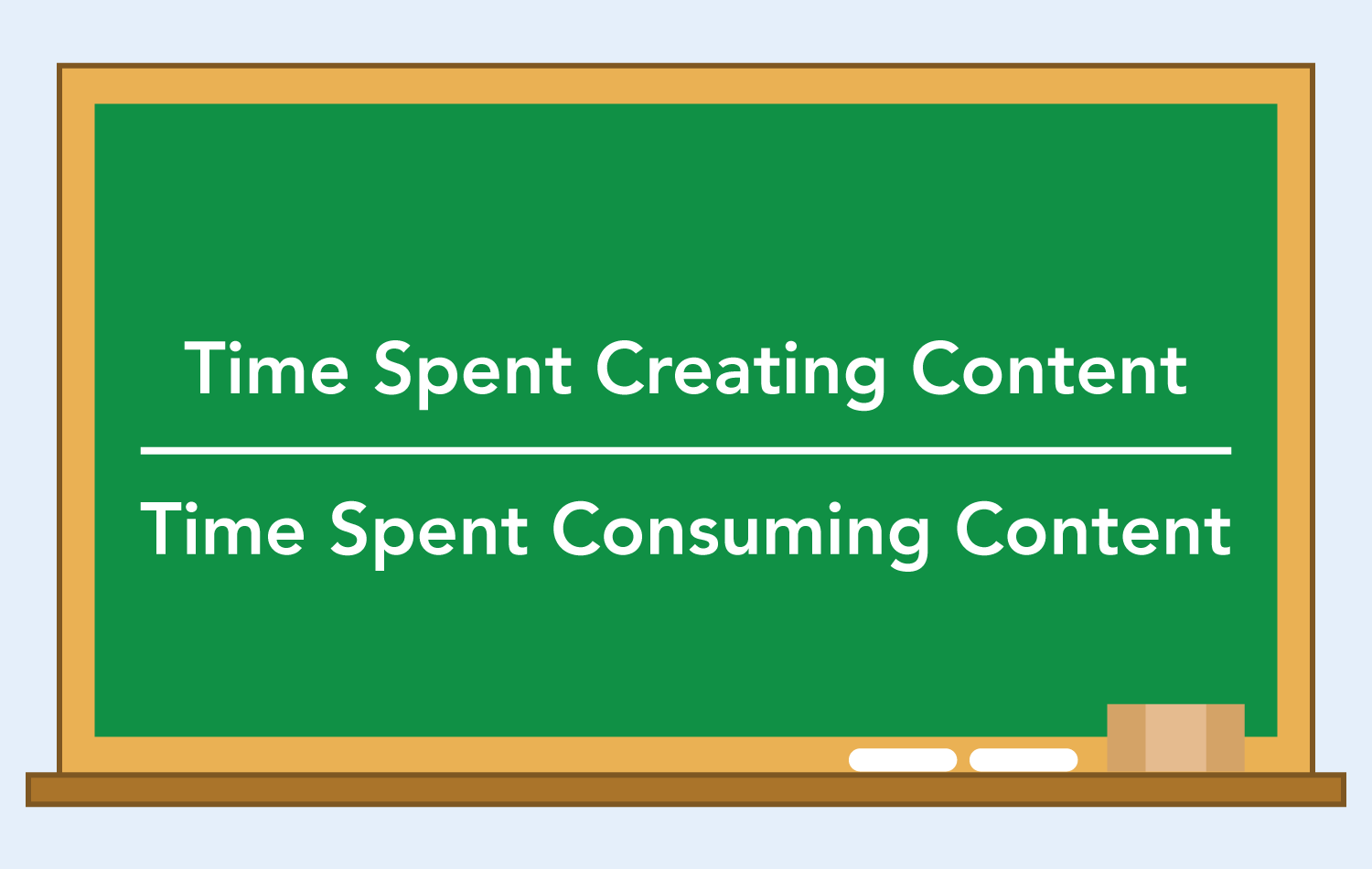 The golden rule is to always keep the ratio above 1, so you create more than you consume.
I learned this firsthand when I first started Very Clear Thinking.
I was on the lookout for the next growth hack that would be a shortcut to business success. So I attended webinar after webinar, without spending any time putting any learnings into place. Just as when your teenager sits there on Tiktok until 5 am (yes, your teenager does this too), my dopamine hit was learning new thing, after new thing.
I had to ween myself off this, just the same as with any addiction.
Create content to increase your luck surface area
When I started to 'create' instead (by coaching, writing and selling coaching) instead of consuming, my focus shifted in a huge way.
It's really compelling to have people notice you first and a massive high when someone reaches out about working with you, that is the ultimate reward of social media - acclaim from others for who you are rather than who you try to be.
So why should your average teenager care at all about reducing their consumption? Because they get to reduce the pain of self-comparison and also increase their luck surface area.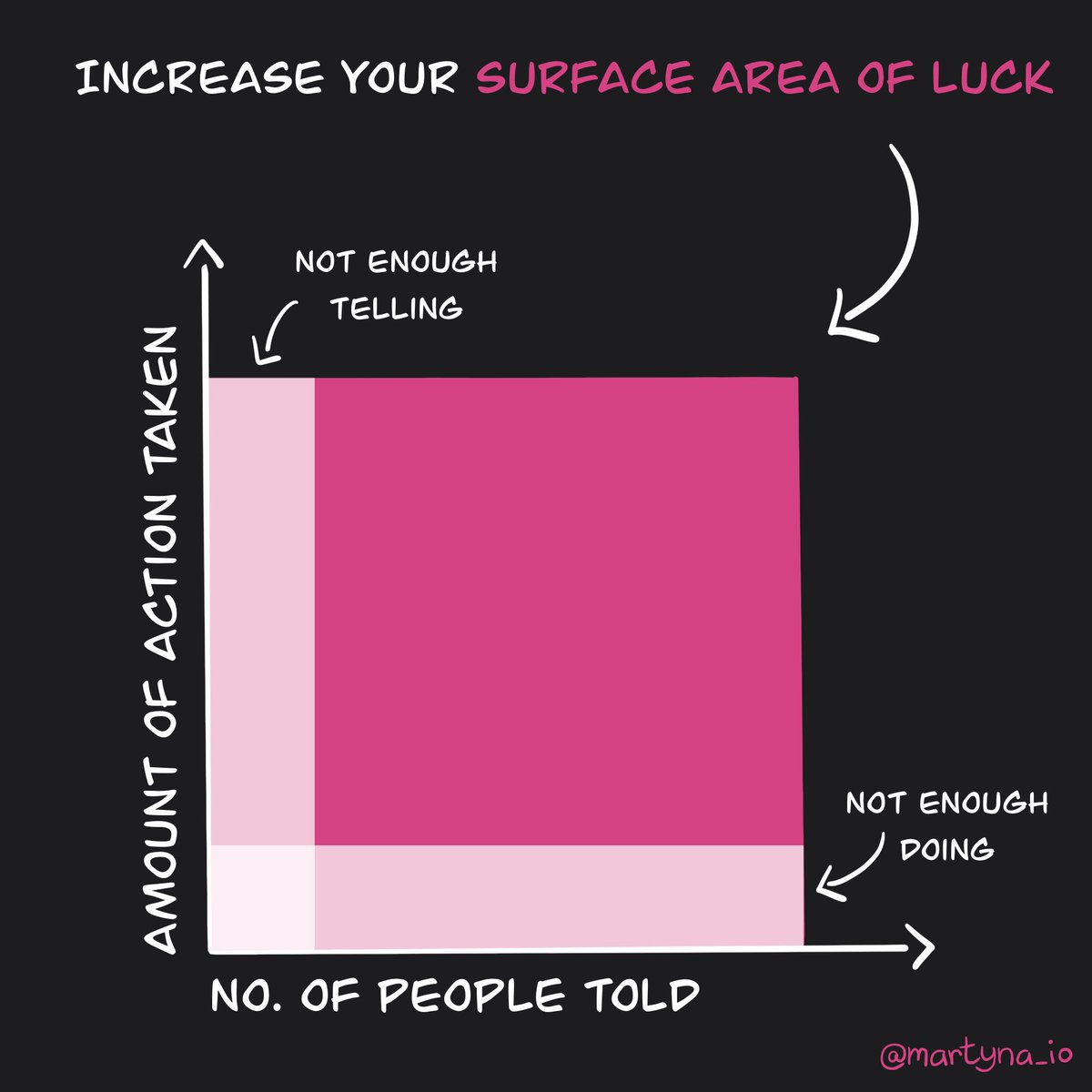 When you first start creating useful content, which I define as content that adds value for other's people's education and/or entertainment (does lip-syncing on Tiktok count?), it is bloody scary.
It's like stepping off a cliff. Only, when you take that step, you're stepping onto a glass platform that you didn't know what there.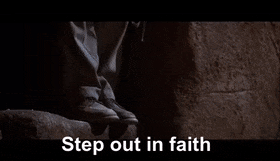 But, before you know it, you've gone full-on Indiana Jones and saved The Holy Grail.
When you're only consuming, nobody knows what you're doing because you're not telling them about it. Once you start putting yourself out there, that's when the magic begins to happen.
Increasing your luck surface area means giving a chance for people to find you and a reason for them to follow you.
This may be in the form of kudos (likes and comments) but more likely, better gains like paid work (think freelancing), job opportunities or the real win, lifelong skill development. Once you've found your command of an audience through an ability to present with charisma, articulate a conversation point or distil something complicated for people, this skill will remain with you forever.
28% of teenagers report spending 11-20 hours of their week on social media alone. It's very difficult to re-direct that ship, to change their habits outright.
Your luck surface area is giving the world a chance for people to discover your value. One door opening usually opens more, because opportunity begets opportunity. With some luck and inspiration, your teenager will be too busy to spend hours doomscrolling, they'll have something far more valuable to replace it.